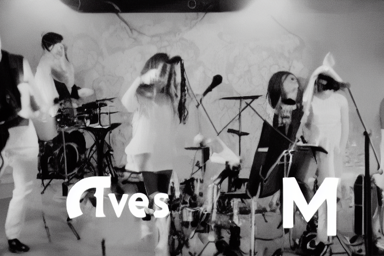 Music Videos as Great Marketing Media
From expensive French champagnes (Crystal) to Michael Jordan themed footwear (J's on my feet), products and lifestyles are communicated and marketed through music themes. These videos are everywhere and feature prominently on varied screens: Fast food joints, boutiques, YouTube and curated television channels. Music videos have become very strong tools for conveying specific visual and auditory messages. This form of information consumption tends to stay longer with consumers because it taps into our emotional sphere. Music and it's accompanying video themes enable us to escape from our monotonous lives. It is not a secret that music videos are trend setters in terms of fashion, accessories and lifestyles.
Multi Colours Film Exclusive Clip
from
Ofamfa
on
Vimeo
.
Generally speaking, we look to popular figures to tell us what has a "cool factor" in order to socially connect and be part of the society. When we admire and like what we see, we most likely decide to have it for ourselves. It is the cornerstone of marketing and consumption. Music videos gives us a preview of what we can become by telling us what we can "purchase" in order to achieve the cool factor. They reveal new dance styles like locking and popping, new types of smartphones, or anything else with which they can generate significant interest including controversies. If something was cool and funky, or scandalous or unethical, it garnered similar amounts of attention. And most of today's celebrities from the music industry thrive on the quantity of attention they receive, either good or bad. Notable feuds like Tupac/Notorious, JayZ/Nas, IceT/Soulja-Boy, and Minaj/Lil-Kim drew in significant social media discussions. The feuds all had the same trademark: everyone had to read and watch content in order to confirm which schism they sided with. The marketing behind any music video is able to achieve it's goal when people "engage" and give it enough attention.
This ATTENTION is very IMPORTANT to the MARKETING of a brand, idea, lifestyle or product.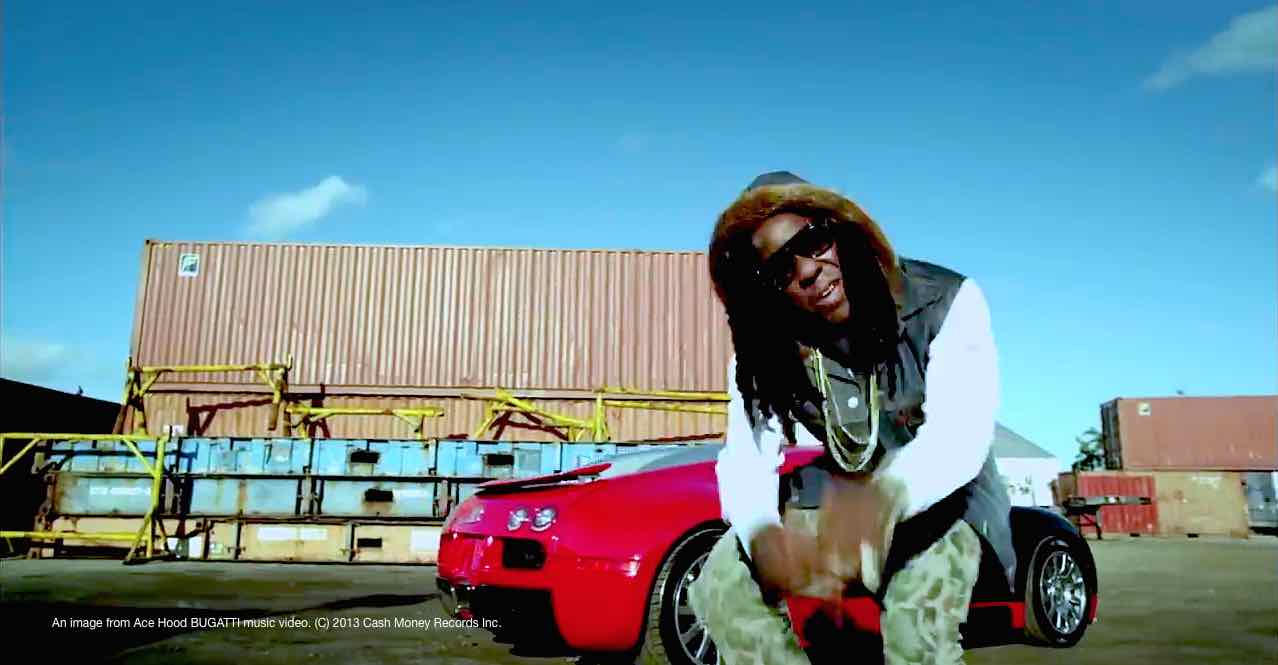 An example of this methodology in action is embodied in the work of hip hop artist Ace Hood. His collaboration with record producer DJ Khaled and Rick Ross led to the creation of a stylistic musical anthem titled BUGATTI. In the song, the rappers edify an opulent lifestyle and "diss" anyone and everyone who isn't driving a Bugatti Veyron, in a catchy tune and with the lyrics "I woke up in a new Bugatti". In this case the Bugatti brand is marketed as the personification of success.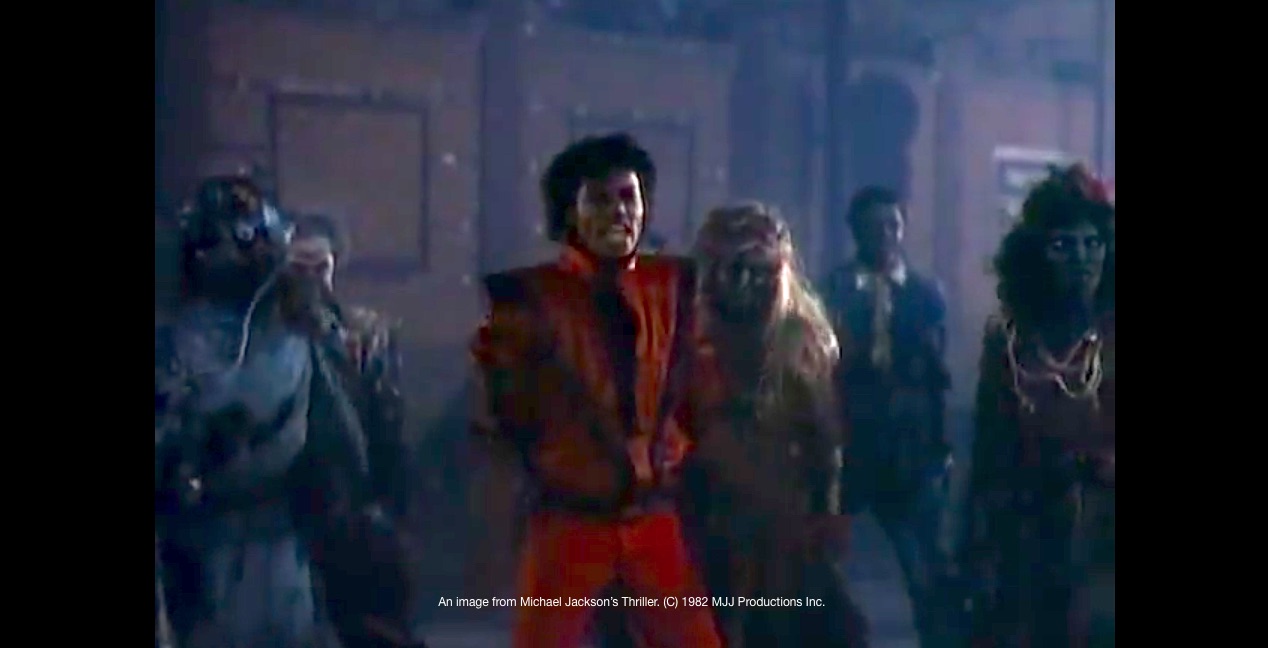 To better understand this unique phenomenon, it is important to pay homage to some very important music video milestones. Music Videos used to be boring stage performances lacking lustre. Michaels Jackson's "Thriller" music video became the turning point for the industry. Intended to be a promo clip for the title track of the album he'd released a year before, the video became a short movie that changed the world of music forever and established Jackson as a pop icon. The music video was also backed by MTV, a station that metamorphosed to become the number one trend setter in terms of commercial entertainment. What was uncommon about "Thriller" is that, for the first time in music history, a video became both an art form and a marketing tool. The video "freed" the artist from the confines of stage performance. The medium could be filled with stories, plots and anecdotes whether related or disparate to the song. The public was now in the position to judge music performance not only by its intrinsic audio quality, but also on its visual communique. From then on, great songs were further appreciated and consumed only if it had a video capable of telling a laudatory message.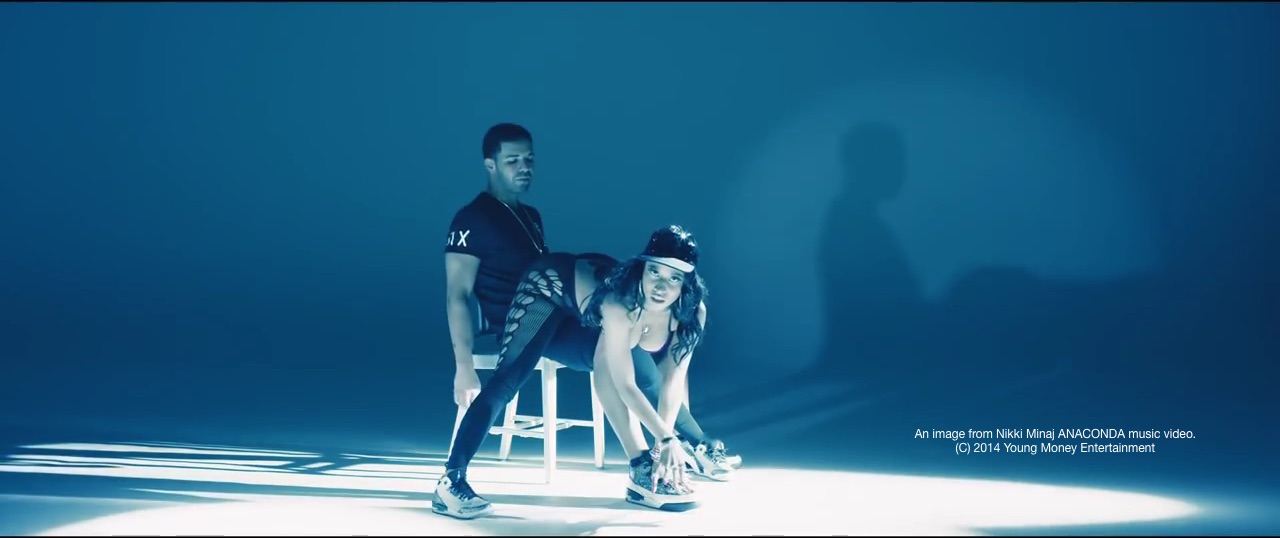 If Michael Jackson's "Thriller" was a revolution for the world of music videos, then we are now witnessing another curve. We can easily call this moment an involution. A moment in history where the medium will eat itself into oblivion. An example of this involution is epitomised in Anaconda, performed by Nikki Minaj. As at 26 February 2015, Anaconda, which features several sexual gyrations and near nakedness has been seen 402,281,783 times on Youtube. Strong sexually oriented content has become the natural choice for successful music video attention and consumption. This is not without opposition. A new principle has emerged that: "If enough skin is shown, commercial success can be guaranteed". At this juncture, one cannot falter but ask if media enterprises are promoting what the public want to see or persuading the populace to like what is shown? This is a weighty question because it targets the very foundation of the music video marketing apparatus. Further to this, academics (Andsager and Roe's, Ward, Hansbrough, & Walker, EMERSON A. R., Rivadeneyra, R., Ward, M.L., & Gordon, M.) are challenging the notion that hyper sexualised apparel and gyrations give women their desirability. While the debate goes on, there is a general acceptance that music videos are tremendously viable for marketing. In light of that, creative design bureaus are finding new ways of placing adverts in music videos with the music artiste being the connecting facilitator between the product and the public. But music videos are not restricted to promoting only products. New ideas and new consumer habits can make their way to the public in this medium.
CONCLUSION
In terms of efficiency, music videos are probably the best marketing medium available and is on course to becoming emblematic for what we consume and assimilate into our cultures; individually and collectively.
---

About the author: Sal Souza is an International Designer (Graphic, Visual, Multimedia, Broadcast Media, Industrial, User Interaction, User Experience) and IT Consultant with expertise in New Media, Web 3.0, IPTV, DTV, Media Production, Product Prototyping, Desktop Software, Interactivity, Mobile Applications, Traditional Knowledge, Geographical Indications and Cultural Goods. He lives and works in Nijmegen, The Netherlands.